Dupuis -Custom Rustic Media Center
"All of the choices when remodeling our home were overwhelming. A friend recommended Nested and it was seriously the best money we have spent. They brought large color boards to help us choose paint colors, drew up the big remodel areas such as the master bathroom so we could see it rather than just trying to visualize it, took us on shopping trips for the plumbing (faucets, sinks, toilets, tubs), lighting, flooring and shower tiles. The number of choices in all of those stores is unbelievable. Just getting started is painful, but having The nested design team there to help us first choose a finish, then a style, etc. was so incredibly helpful. They really made it more enjoyable than painful, which we were so thankful for. We highly recommend!"
Zirbel - Custom Transitional Design Kitchen
"In a crowded field of designers, Rebecca and her team at Nested bring a unique industry experience to the design-build process. Her style is to facilitate an open partnership with clients, vendors and trade professionals making the whole process a thoroughly enjoyable experience."
Brown - Custom Kitchen - Mosaic tile and breakfast nook
Designed the kitchen and family room, arranged for quotes from contractors, and they managed the entire project for us. We were so comfortable with Rebecca that we went to Europe for three weeks during the remodel and left it all in Nested's capable hands. they made the process easy, simple and within budget for us. We highly recommend for any home remodel project.
Ryburn - Open concept kitchen and master bathroom remodel
We were extremely pleased with Nested. Our remodeled bathroom [and kitchen] is awesome. Every sub who worked on the project was exceptional—responsive, reliable, respectful of our home, etc. We can't say enough.
T&B Tile - Deco Tile bench shower with EuroGlass
We have worked with (Nested) over the past few years and (their) professionalism and eye for design is impeccable. Not only deep care about (their) work but deep care about clients as well. I highly recommend the company.
Lyons - Contemporary kitchen waterfall counter-tops
Nested is one of the best construction services in the Denver Metro area. As a kitchen designer I rely on my contractors to help a project go smoothly, with Nested I never have to worry. The crew is professional and easy to work with.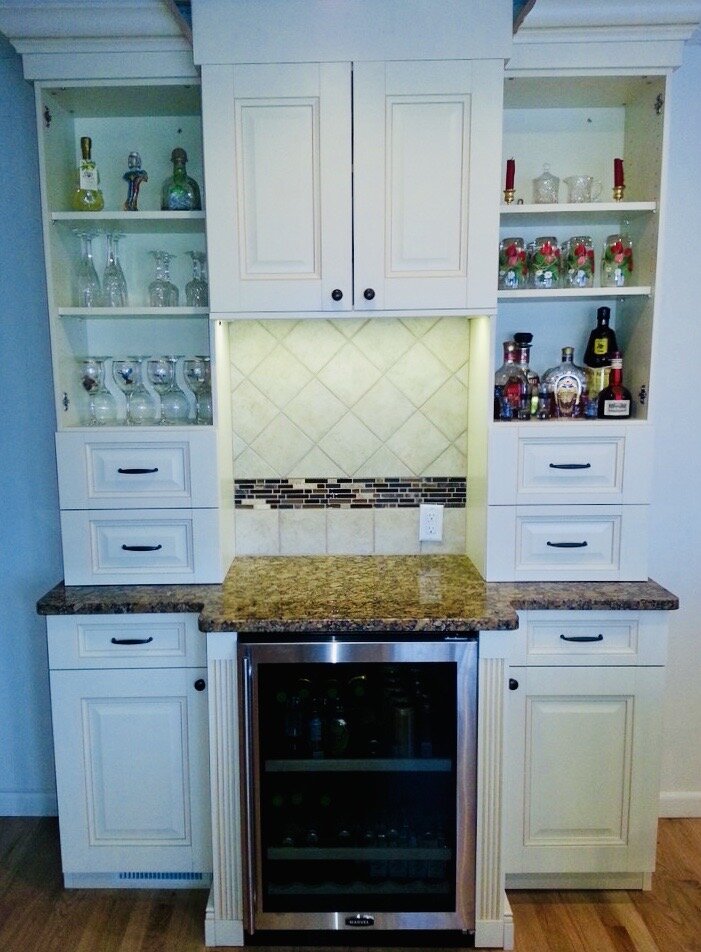 Keracik - Kitchen and bathroom remodel with custom dry bar
My husband and I hired Rebecca to design our kitchen and master bathroom. She did an incredible job. I love her work! I also like the fact that she took a lot of time and effort to work with us so that we would have the perfect kitchen and bathroom exactly how we would want them to be. I so enjoy my new kitchen and bathroom and love to show them off to people. The quality of materials and work is outstanding. The two projects were completed within a reasonable timeframe and the cost was fair.
Visit our Houzz page to read more reviews